Quadia's committed investment professionals combine senior expertise in sustainable finance, private equity, banking, business and philanthropy.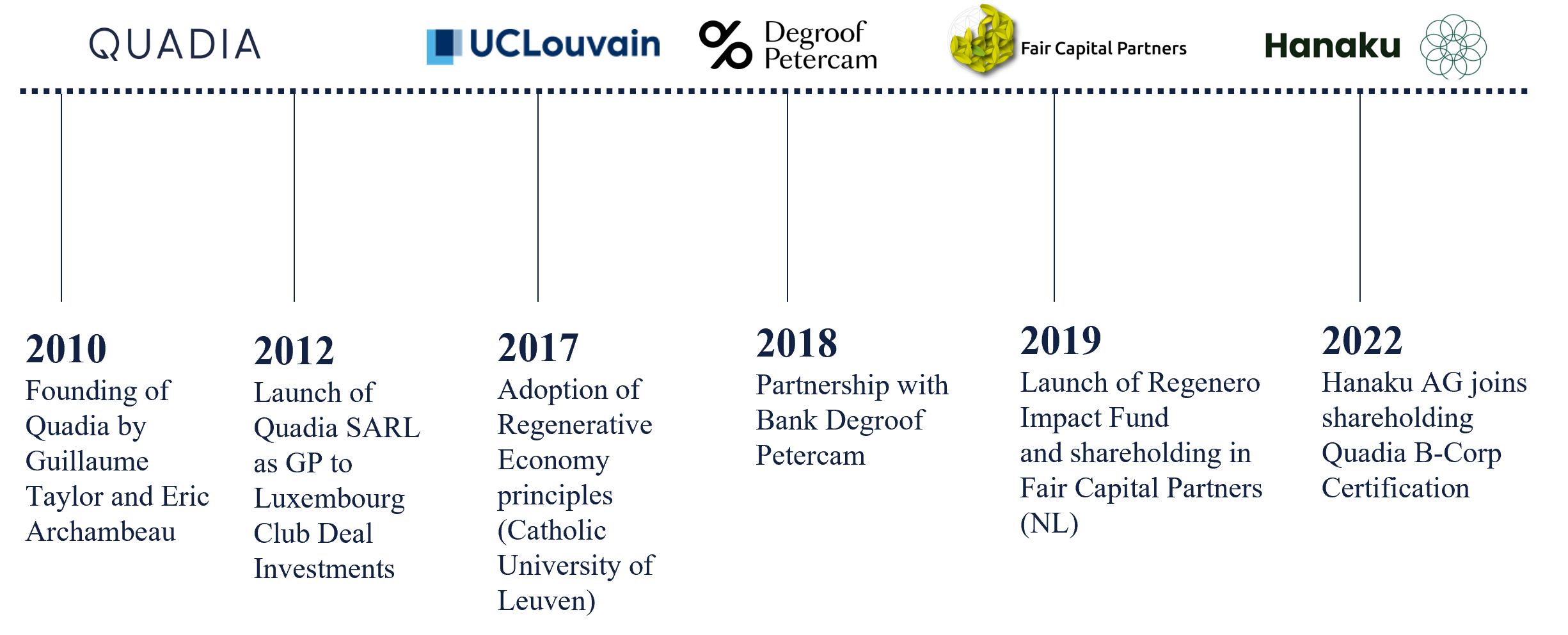 Quadia SA acts as Investment Advisor to professional and institutional clients, enabling them to implement leading impact investing strategies. Quadia Sarl, a 100% subsidiary based in Luxembourg, acts as General Partner to specialized investment vehicles that allow individual investor clients to invest into specific impact investing Club Deals.
Quadia obtained its B-Corp certification in
August 2022 with a strong initial
score of 114.
OUR PARTNERS & MEMBERSHIPS