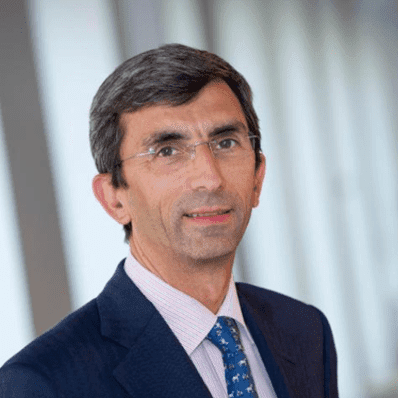 Gautier Bataille de Longprey
Gautier Bataille de Longprey started working at Bank Degroof in 1986, and since has held various management positions in Financial market, IT and Asset Management.
In 1991, he joined the Financial Markets team to develop the institutional advisory and sales business. From 1998 till January 2018, he was Head of Financial Markets and institutional sales. In 2002 Gautier Bataille became Managing Director and member of the bank's Executive Committee.
Since August 2022, he is the CEO of Bank Degroof Petercam Luxembourg. He is also board member of several subsidiaries of Bank Degroof Petercam and since 2020, Board member of AG2R-La Mondiale.
Between 2012 and 2014 he was chairman of the board of ESN (European Securities Network) (9 partners covering 9 stock markets, 750 European companies, a pan-European team of about 100 analysts and 125 multi-located equity sales & traders, 700 presentations of companies and financial research papers per year).
Gautier Bataille de Longprey graduated as a Civil Engineer in Applied Mathematics in 1985 (UCL).